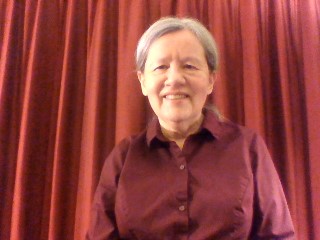 Jean didn't know that she could write until she was in her mid-fifties. Sure, as a teenager she wrote a cute playlet teasing her brothers for the way they joshed with and mocked each other, but she never showed it to anyone. A few teachers complimented her writing, but none of them encouraged her to continue doing it. After she graduated from college, she forgot about writing, thinking that she was not cut out to be a writer. Rather, she decided to attend graduate school to learn psychology. It took her about seven years to earn a Ph.D. in that discipline.
During her years in grad school, she dreamed up just one story. Literally. She awoke from a dream that had been structured just like a pretty good story—enticing beginning, frightening climax, and so on. She quickly typed the story into her computer, then returned to her studies.
About that same time, the internet came into being. Eventually, Dr. Bradt created a website, dug up her story, "A Slight Misunderstanding," and posted it on the site. Her readers loved it. She wrote and posted more stories. Her readers loved them too. Her writing improved.
In 2019 Dr. Bradt began to write Bipolar Winter.
Progress Bar: Getting Bipolar Winter To You